SOMETIMES YOU WILL NEVER KNOW THE VALUE OF A MOMENT, UNTIL IT BECOMES A MEMORY.
Before I became a wedding cinematographer, I could probably count the number of weddings I'd been to on one hand. I was finishing up my third year of college, without a clear idea of what I'd be doing in 12 short months. Staring into a closet full of video equipment with a dwindling bank account and summer break quickly approaching, I had an idea. I pulled up Craigslist and posted a modest ad in the Event Services section, hoping that someone would give me the opportunity to film their wedding. It worked!
In my first three experiences as a wedding cinematographer that summer, I enjoyed really getting to know my equipment, coming up with creative angles, and having the responsibility of making sure every moment was captured perfectly. Fast forward 8 years and 250 amazing weddings, and I'm still loving every minute of my job. The only difference is now my true joy comes from the relationships that I form with each of my couples.
I consider myself privileged to have witnessed so many genuine love stories, and to have utilized my talents as a cinematographer and film editor to craft authentic wedding films.
If you're seeking a wedding cinematographer who will tell the true story of your relationship and your wedding day, we'll be a great match. I look forward to meeting you, and creating a film that you'll treasure for a lifetime.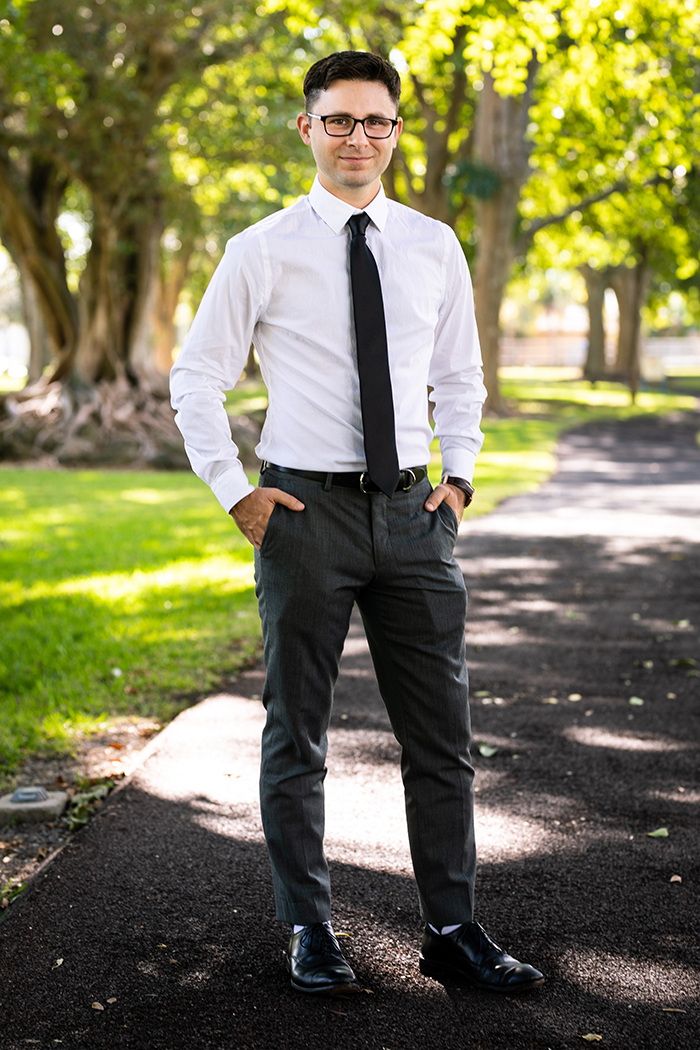 After discovering a passion for filmmaking at a young age, Andrew Schear further developed his cinematography skills as a student at the University of Miami. He filmed his first wedding the summer before his senior year.
Andrew's level of expertise in wedding cinematography is matched by few in his category. The combination of his education as a filmmaker and his extensive wedding experience enables Andrew to capture and edit each wedding in a uniquely cinematic way, creating authentic wedding films that have turned hundreds of clients into raving fans.
Andrew currently resides in Miami, Florida. He films 18 to 20 weddings per year, mainly in South Florida and New Jersey. Andrew is available for travel anywhere in the world.
Andrew is ecstatic to be married to his wife, Michelle. When there's not a camera in his hands, he enjoys reading business and self-help books, training for and running marathons, and searching for the perfect smoothie recipe.
As his career in wedding cinematography has progressed, Andrew has discovered the extraordinary importance of cultivating meaningful relationships with each client and the role such relationships play in creating truly inspiring films. He accepts a limited number of clients each year, to ensure he can continue to produce the highest quality of work he is capable of.